Welcome to the
Fish hooks Party in
East Hampton Village
Arthur "Tiger" Graham & Rosemary G. Brown for Village Board
VILLAGE ELECTIONS Matter!
The overarching quest for village government is to enhance and maintain the quality of life of its residents while executing a fiscally sound budget. We want to be advocates for the village residents. Over the last couple of months, we have listened to our residents talk about what's important to them. We want to be open minded and solution based. We would like to implement some changes in the village while protecting our quality of life, historic landmarks and environment. Let us work with you to find some viable solutions to your most pressing common concerns. We are deeply committed to making our village be the best it can be.
LET'S WORK TOGETHER AND TRY TO GET TO "YES!"
VOTING Location
Emergency Services Building
(East Hampton Fire Department)
1 Cedar Street
East Hampton, NY 11937
Hours
12:00pm - 9:00pm
Please send your absentee ballot to:
Village Hall
86 Main Street
East Hampton, NY 11937
Who We Are
Tiger and Rose will work together to enhance the quality of life in our Village!
Arthur S. "Tiger" Graham
Arthur S. "Tiger" Graham retired from a 35 year Wall Street career in Fixed Income Sales and Trading in 2011. A part time resident of the Village on Cooper Lane since 1983, and a full time resident since 2003, Tiger has been involved in the community for many years. Tiger joined the East Hampton Historical Society board in 2006 and became President of the Society in 2008. In 2013, Tiger also assumed the Chairmanship of the Thomas Moran Trust, helping to complete the restoration of the Historic Studio this year.
Originally from Connecticut, Tiger was imported to East Hampton by his wife, Katy, a fourth generation summer resident. Tiger and Katy have two adult children, Colin, a Tall Ship Captain of the Historic Landmarked Schooner Lettie G. Howard, at the South Street Seaport in New York, and Molly, an Emergency Room Resident at George Washington University Hospital in Washington DC. Tiger enjoys hacking his way around the golf course, surfcasting, and playing paddle tennis in the winter.

Tiger successfully ran for election to the Village Board in June 2017 to fill the final year of the late Elbert Edward's term, he is now running for his own four year term. Prior to running for Village Board, Tiger sat on the Village Planning Board. Tiger has been working on the leaf blower issue, meeting with landscapers and Village residents. He is also working on the study committees on Workforce housing and Commercial Core revitalization. Tiger focuses on Quality of life issues to protect our residents, and is exploring ways that we can increase parking in our commercial core, and is looking for new and innovative ways to encourage more family-centric uses in our Village.
Rosemary G. Brown
Rosemary G. Brown was born and raised in East Hampton and resides in East Hampton Village with her husband Greg Brown, a lifelong village resident, and their three children, Austin, Madeleine and Andrew. Rose is running for East Hampton Village Trustee. East Hampton Village has been their home for over 20 years, and she is committed to preserving its unique character and protecting the quality of life of its residents while maintaining a responsible budget. If elected, Rose will bring enthusiasm, commitment and thoughtful decision making to the board.
Rose's background includes social work in the education field and administrative work in architecture and design. She received her BA from Loyola College in Baltimore, MD and a Masters Degree in Social Work from Fordham University in New York City. Her experience as a certified social worker was cultivated at the Child Development Center, and later she worked as Director of Development at the East Hampton Day Care Center. Rose's shift into architecture and design came with her position as Administrative Assistant for the prominent architectural firm, Katherine F. McCoy. Rose's passion for Village government began when she was appointed to the Planning Board in 1999, and when she served as Chair in 2011. Rose was happy to be on the Planning Board during the development and crafting of the Comprehensive Plan. She endeavors to update and revise the Comprehensive Plan to address the current needs and changes in the village. As she developed an interest in architecture and building in our community, she moved to the Design Review Board, where she has held a position for the past five years. Working with these boards has provided her with a well-rounded and deep understanding of the operating facets, issues and challenges the village is currently facing.
As a working mother, Rose is especially attuned to the issues confronting working families. Rose plans to address these concerns through her involvement on the EHV Workforce Housing Committee, and to explore affordable housing opportunities for our younger families as well as housing for seniors and the caretakers of our aging population. Rose is also concerned about the vitality of the commercial core district, she'd like to work with the board to explore ways to stimulate business and commerce, and to restore the sense of vibrancy the village once had. As a young family, they enjoy all aspects of this beautiful community, from ball games at Herrick Park, and swimming at Main Beach in the summer, to ice skating on Hook Pond in the winter. Certainly, preserving the water quality and integrity of our precious aquifers and waterways is paramount.
Rose believes that she can bring a fresh and beneficial perspective to the East Hampton Village Board by offering insightful solutions on maintaining the character of our village, while adjusting to the changing needs of our community.
In the Press
The East Hampton Star | June 14, 2018
The East Hampton Star | June 7, 2018
The East Hampton Star | April 4, 2018
The East Hampton Star | May 24, 2018
The Independent | May 8, 2018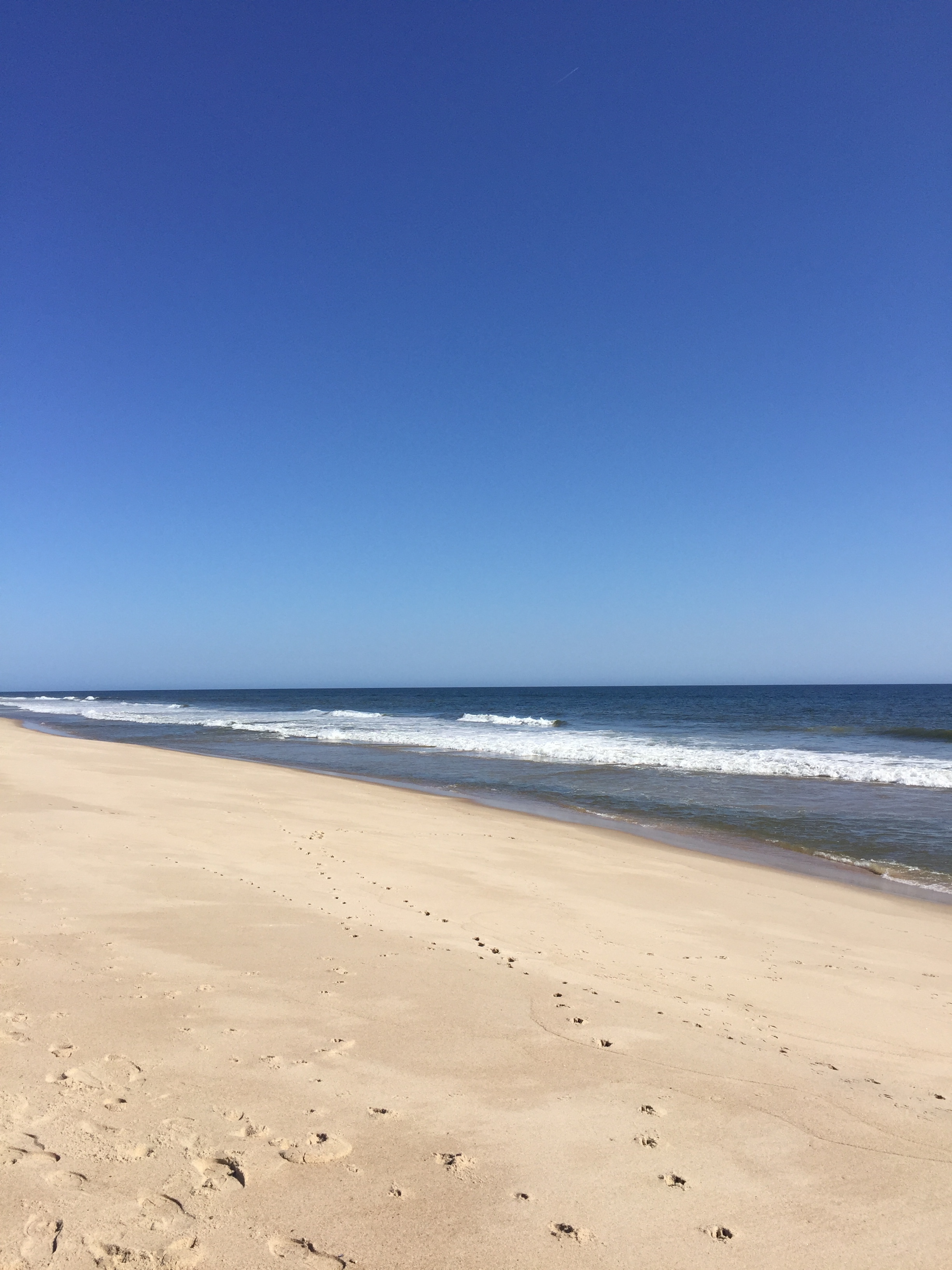 The Origins of the Fish Hooks Party Name
In thinking about a name for our Party in the Village, we were drawn to this story about one of the seminal residents of early East Hampton.

His name was Captain Samuel "Fish Hooks" Mulford. He was born in 1644 in Southampton, four years after that town was settled by his father and others, then moved with his family in 1648 to East Hampton, where his father, a judge, helped found that town.
In 1705, Mulford, who was in his late 50s, was elected as one of two men from eastern Long Island to the General Assembly in the New York colony. And it was there, in Manhattan at that time, that Mulford began what for the next 15 years would be a fireworks of rebellion against the English Governor and his Assembly (of which he was now a part). The main issue for Mulford was the Whale Oil Tax, which was a law from the New York colony to keep the East End from selling their oil directly to the New England colonies— bypassing New York. His inability to get the tax repealed in New York ultimately caused him, as a sitting Assemblyman, to drop everything, take a ship from Boston to London, and once there demand the removal of the taxes by directly appealing to Parliament—which at first considered him an amusing rustic—to the Board of Trade,
and to the King of England.
It was while standing outside the gates of the King's residence, waiting to get an audience with the King with a crowd of others, that Mulford earned his name "Fish Hooks." It was the second day he had been out there. On the first day, someone standing next to him jostled him and picked his pocket. He could not get anyone to do anything about it, though. That night, at his lodgings, he decided to surprise future pickpockets by sewing fishhooks into his pockets. The next morning in front of the gates a man next to him let out a scream. He was, with his bloody hand, arrested, and the incident was reported in the newspapers, gaining him a bit of fame and notoriety. "Fish Hooks" Mulford fought for the rights of the East End his whole life. He felt Eastern Long Island was not given its fair share of Assemblymen in the colonial body. He felt they were unfairly taxed compared to other districts. And then, of national importance, he protested the Whale Oil Tax.
While we have no such injustice to fight, you can be assured that East Hampton is as important to us as it was to Samuel "Fish Hooks" Mulford.
Contact Us
Please feel free to contact us with your thoughts or any questions you may have.
We want to be responsive to you. Please vote for us on June 19th!
If you provide us with the following information, we can keep in touch and send you a voting reminder.
Thank you,
Tiger and Rose
Please note we do not share your contact information with anyone.